About us.
In 2005, we opened our doors as the Northern Institute of Massage Therapy (NIMT), providing massage therapy programs to students from across Western Canada. From the beginning, NIMT was set apart from other institutions with its cutting-edge of massage therapy training. As one of the only institutions in Alberta offering training in the Lensen™ Technique, we continuously innovated our curriculum to offer a unique experience that set students up for success. Our faculty of industry experts had the knowledge of what a massage therapist needed to know about techniques, self-care and business.
Our philosophy and approach to training was so successful, that students wanted more. In 2019, NIMT evolved into MCG Career College, offering more programs across health and wellness. Today, MCG is more than a technical training institution, it is a gathering place for a community of innovators in health and wellness training. By providing relevant education, top instruction and flexible programming that fits your life, MCG is empowering students with the confidence and skills they need to become leaders and business owners in our community.
Our story.
"It's not the mountain we conquer, but ourselves." — Edmund Hillary
Ayurvedic medicine teaches us that health and wellness depend on a delicate balance between the mind, body and spirit. From humble beginnings in India, Monika Gupta founded MCG Career College with a vision of applying this idea to elevating health and wellness training programs, and extending it into the lives of students, so they may unlock their potential and become their best selves.

Through cutting-edge training, top instruction and flexible program structures, MCG pushes beyond the scope of a traditional training institution. We get to know our students, we enlighten them to align the mind and body, to bring balance within themselves and others. Our students graduate with the skills and confidence they need to become successful leaders, employees and business owners; ones who make a tangible difference in the health and well-being of others and in their communities. It's this vision that guides every aspect of MCG and serves as the inspiration behind our visual identity:
The tree of our logo symbolizes that we are rooted in our vision and that we are connected and grounded to the Earth. It grows over time, as does the knowledge, confidence and potential of our
students.

The mountains represent the challenge ahead and awakens the impulse that we all have within us to explore, to go beyond our limits and to achieve new heights.

The colour orange combines the energy of red and the happiness of yellow to represents the enthusiasm, curiosity, creativity, determination and success we see in our students.

Finally, all the elements are balanced within the circle that represents our MCG community; the friendship, relationships and unity that connects us all.
That's the MCG difference. Students enroll for an incredible training experience and graduate connected to a larger community. They prove that when we face the inner challenges that prevent us from accomplishing our goals in life, when we align mind, body and spirit, we can overcome any reservation and accomplish great things — we can find our roots, find joy, connect with others, conquer any mountain and inspire others to do so.
Our core values.
Success for students

Connected to community

Partners with Industry

Innovators in Education

Integrity and Respect
Partners with industry.
MCG collaborates with industry to create relevant programs that produce the future of our community. Our faculty have experience running health and wellness businesses, and they are active with various industry associations.
MCG is provincially licensed as a Private Vocational College

MCG is active with Canadian Council of Massage Therapy Schools (CCMTS)

MCG is active with the Transitional Steering Committee (TSC)

MCG is active with the Remedial Massage Therapists Association of Alberta

MCG staff are also actively involved in the massage industry at the local, municipal, provincial and federal levels
Carmen Sheridan is a passionate innovator with over 17 years of demonstrated success in the healthcare and academic fields. As a visionary leader with business acumen, Carmen has expertise in everything from operational leadership and portfolio strategy to transformational change management and product diversification. Today, she applies this well-rounded skill-set as Dean of MCG Career College, where she is focused on diversifying the programs, expanding across Alberta and building the future strategy of the institution. She believes that by empowering students with the confidence and skills they need to become leaders and business owners, we drive our industry and community forward.
Among Carmen's many achievements are:
Past Academic Chair & Associate Dean at the School of Health and Public Safety, Southern Alberta Institute of Technology (SAIT)

Recipient of the SAIT Trailblazer Award for Innovation for her and her teams work developing programs for students to engage with industry and communities.

Authored two published textbooks: Basic Guide to Dental Instruments and Basic Guide to Dental Materials.

Authored several scholarly articles, published in peer reviewed journals, newsletters and magazines.
Carmen has completed an Masters degree in Online and Distance Education and is currently completing her Masters of Business Administration. In her spare time, Carmen enjoys reading, travelling and spending time with her 11-year-old daughter.
Monika's passion for health and wellness began at an early age and the concept of lifelong learning was instilled in her soul from the passion her father showed for education.
While studying to receive her Bachelor of Ayurvedic Medicine and Surgery (B.A.M.S) degree with a specialization in Panchkarma in India, she learned that Ayurvedic Medicine teaches us that our physical health and wellbeing is deeply connected to our mental and spiritual health and wellbeing. These principles and concepts were something that resonated with her deeply and she dedicated her life to bringing these learnings to more people around the world.
When she came to Canada, Monika brought this holistic approach to Calgary and was the founder of one of Calgary's first Ayurvedic spas. Her passion for education led to the creation of MCG Career College, where her vision is to apply these ideas to elevating health and wellness training programs and extending them into the lives of students. She is a strong believer in the power of education and its ability to change the life of a person, their family and the community for the better.
Monika is focused on enabling every member of the community the opportunity to learn a skill, to build a business and earn a living for their families — all through education and training. In the future, Monika hopes to continue growing the offerings at MCG Career College and providing students with opportunities of continued growth and success.
RMT, DMO, CLT
Senior Massage Instructor
Petra is a senior massage instructor at MCG Career College. An accomplished health and wellness practitioner, Petra is a Manual Osteopath, a Registered Massage Therapist (and graduate of MCG Career College!,) and Certified Laser Technician with a busy, multi-disciplinary practice in Red Deer, Alberta.
As a certified Lensen™ practitioner and instructor, she continues to work with Len Balogh (founder of the Lensen™ Technique) at the National Manual Osteopathic College to refine both her instruction and practice of the modality. Petra is also a founding member of the Fascia Research Society and is interested in encouraging the dialogue and collaboration between clinicians, researchers and academicians.
Her goal is to teach the manual art of massage, grounded in the science of anatomy and physiology, with laughter and the joy of learning. Petra looks forward to meeting and connecting with students and is already excited for the upcoming semester!
CLT, RMT
Massage Instructor
Connie is an MCG Career College graduate with nearly a decade or training and education at the college and university levels in the combined areas of: medicine, coaching, teaching, business communications, administration and accounting.
At MCG, Connie specializes in therapeutic massage, Lensen™ Technique, Swedish relaxation and senior care. She applies her many skills at her busy chiropractic and massage clinic, where she has gained extensive experience treating motor vehicle accident clients, as well as to applying her expertise in conducting reporting for legal cases. In addition, Connie works out of her home on occasion, as well as in senior care homes.
Connie is active in her community. For 4 years, she acted as Zone 2 Representative for the Alberta Summer Games on behalf of Athletics Alberta. She was also a Head Coach for 2 years, achieving the award for Most Improved Zone.
She enjoys hiking, snowshoeing, swimming, fishing and reading. She believes in the motto 'learn to do by doing'. Her passion is to encourage students to reach their full potential.
Debra has a passion for seeing students succeed. Based at MCG's Red Deer Campus, Debra has been part of the Red Deer community since 1987.
Debra graduated with a diploma in Technical Theatre from Red Deer College and later earned her Education Degree from Burman University. Her vast knowledge and experience in education and theatre enhances the creativity and integrity at the college.
Her passion is driven by working beside students and in helping them succeed and achieve their goals.
Heather graduated from the Massage Therapy Program at McEwan University in 2014. After completing her 2200 hours, she began her massage career in Cold Lake, Alberta, and In 2016 she opened her own clinic business.
Heather specializes in Pre/Post-natal massage, Deep Tissue, Therapeutic and Wellness. Her clients describe her as thoughtful, helpful and quite simply, amazing! With her kind nature, she is a compassionate teacher and goes the extra mile to ensure students understand tough concepts.
With her years of industry experience, Heather shares invaluable real world examples with students, so they may learn and succeed.
Cathy is a Manual Osteopath, Registered Massage Therapist and also a Certified Lensen Therapist, Certified Laser Clinician and Shockwave Therapist. Cathy has advanced training in both Laser and Shockwave therapies as well as Manual Lymph Drainage, Korean Hand Therapy, Kinesio Taping and postural assessment and correction techniques. As owner and operator of a busy multi-disciplinary clinic located in Red Deer, Alberta, Cathy has a unique perspective of Massage therapy from both a Business owner/employer and a Therapists point of view.
Having experience teaching a wide range of individuals from youth to seniors in courses both inside and outside the paramedical field, Cathy has a unique style of teaching that focuses on making sure every individual understands the concepts of the course material in a systematic and fun way. Cathy likes to engage her students and challenge them to become comfortable in the course setting, to grow as individuals and therapist not only in knowledge but also confidence.
Cathy believes that massage therapy must combine the technical aspects of working on the bodies structure but also must be done with finesse and conscious effort on the part of the therapist to achieve the best results, she endeavours to pass this passion along to all her students.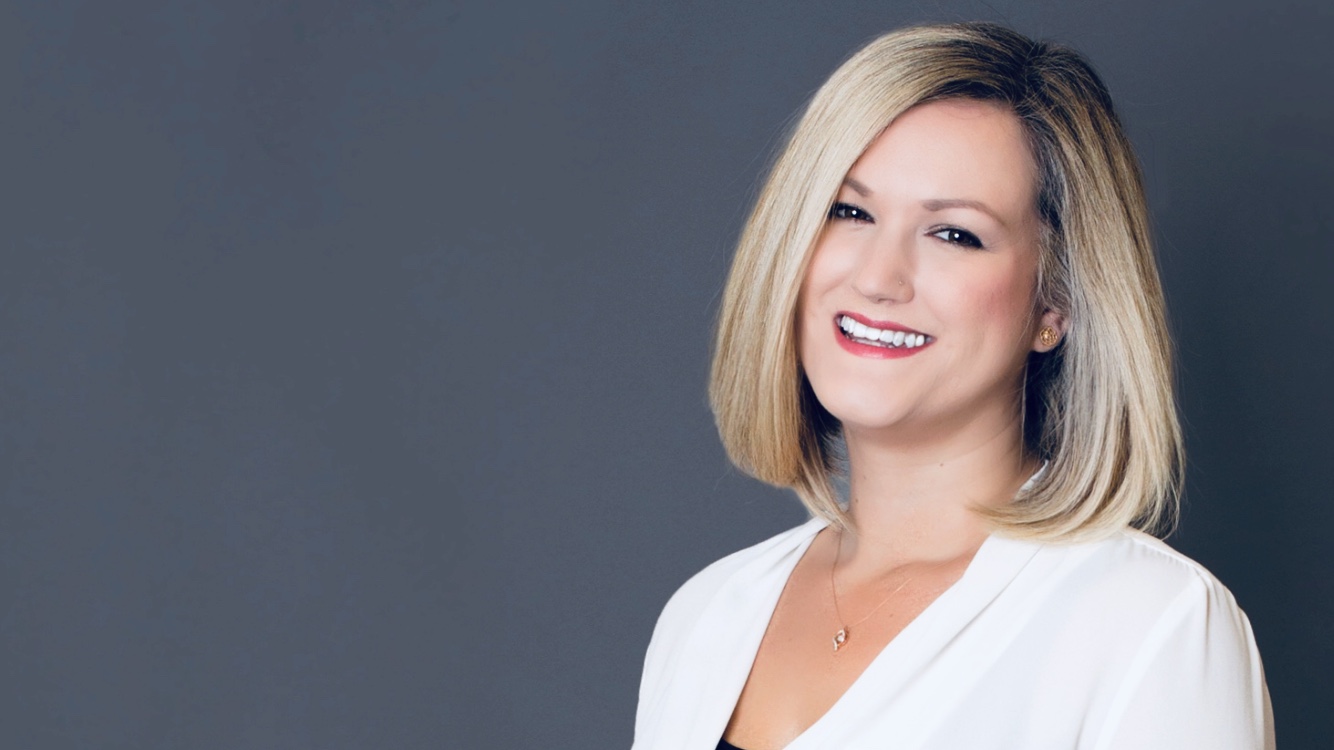 Medical Office Assistant & Unit Clerk Instructor
With a Diploma in Health Information Management from Algonquin College in Ottawa and a Certification in Medical Administration/Hospital Unit Clerk from MacEwan University in Edmonton, Amanda bring her expert knowledge and experience to the MCG classroom. For nearly a decade, she has worked in various administrative roles within healthcare and is currently an Advisor with Alberta Health Services.
Amanda believes that those interested in administrative roles within our health care system can develop meaningful and successful careers. She considers herself a partners with learners on their educational and career journeys and get inspired by her colleagues and students everyday.

Outside of working Amanda enjoys spending time with her family cooking, camping, fishing and travelling.